ADC Target Selection Summit Full Event Guide
As part of the World ADC Series this virtual meeting is the go-to for scientists involved within target selection, cancer biology and bioinformatics. Be part of this focused discussion as world class experts define the criteria of what makes a good target so that you can elevate your company's target selection strategy to create successful ADCs, and accelerate more solid tumor targeting ADCs into the clinic.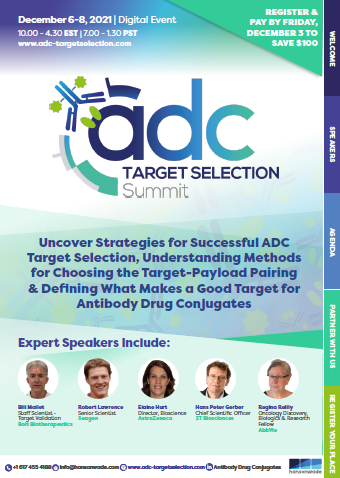 "An extremely important forum if one wishes to gain a broad, yet in-depth, understanding of the most recent advances globally in microbiome-based therapies."
GSK
"The microbiome is one of the most emerging fields right now and at this meeting we have the group leaders and industry pioneers in the field of microbiome science sharing their experience and knowledge."
Takeda